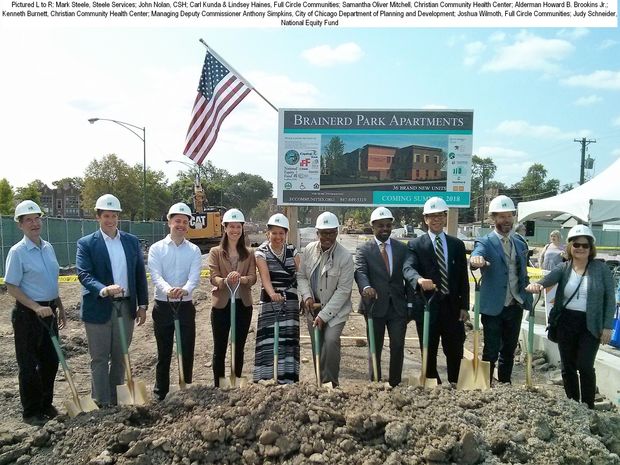 Christian Community Health Center and Full Circle Communities Partner to Bring Brainerd Park Apartments to the 21st Ward
Article Author: Joshua Wilmoth – Full Circle Communities
CHICAGO, IL – In ceremonies starting at 10 a.m. on Friday, August 25, the City of Chicago, Alderman Howard B. Brookins, Jr. of the 21st Ward, along with local residents and civic organizations join Christian Community Health Center and Full Circle Communities, Inc. in celebrating the groundbreaking for Brainerd Park Apartments.
Honorable Alderman Howard B. Brookins, Jr. said "After many years in the making, this development will transform a stretch of vacant land into a neighborhood asset that creates jobs and quality housing in the 21st Ward".
Kenneth Burnett, CEO of Christian Community Health Center, the project's co‐owner, said "Christian Community Health Center is dedicated to serving our community not only by providing quality health care and services, but also by sparking economic development."
Speaking on behalf of the developer and co‐owner, Joshua Wilmoth, Full Circle's President and CEO, said: "This celebration honors the many elected officials and financial and community partners who helped make this building a reality. Our partners and the Brainerd Park community have been tremendously supportive of this development that is providing much needed quality service‐rich housing."
The development, revitalizing long vacant land at 8920 S Loomis Street in the Brainerd Park neighborhood, will consist of 36 new high‐quality units designed for accessibility, and will include on‐site management, a library, computer room, and community room. On‐site resident service space will be staffed by Christian Community Health Center, coordinating access to health and wellness services, employment services, and financial counseling. The building will be energy efficient, earning LEED certification once completed. This transit‐oriented building is located steps away from the Brainerd Park Metra station, which delivers riders to downtown Chicago in under 25 minutes. The project is adjacent to the Brainerd Park library and recreation opportunities at Brainerd Park.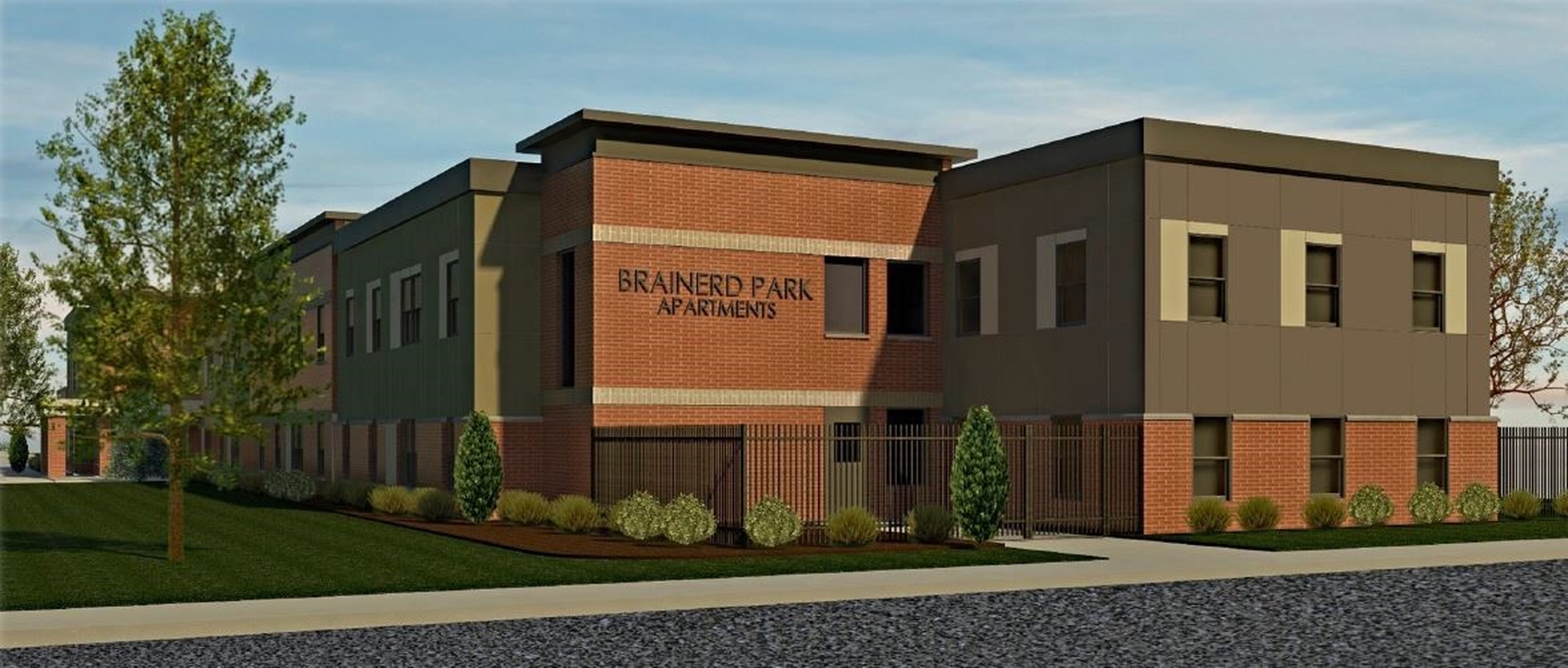 The almost $12 million development is made possible through tax credit financing and land donation by the City of Chicago, equity from The National Equity Fund, Inc.; energy efficiency funds from Com‐Ed and Peoples Gas,grant funds from The Federal Home Loan Bank of Chicago, developer equity, a permanent loan from IFF, and pre‐development funds from CSH.  Construction financing is provided by Capital One Bank, N.A.  The development is designed by Hooker DeJong, Inc. with civil engineering provided by Manhard Consulting. The Chicago‐based general contractor is a joint venture between Safeway Construction Company, Inc. and Joseph J. Duffy Company and is focused on MBE/WBE and local hiring.
Full Circle is a Chicago‐based philanthropic non‐profit with the mission of expanding access to affordable housing through preservation and development, thoughtful design, and the provision of significant and contextual services. Full Circle dedicates 75% of their project cash flow to providing services for their residents. More information: www.fccommunities.org